technology-support ltd. permanent support of your services 

technology-support ltd. was founded in 2003 as the answer to growing market demands for technical and application support for Czech and Slovak users of GibbsCAM software. From that time the company grew in strength as well as territory coverage and scope of activities. Now it consists of four technical and training offices – in Prague, in Aš, in Brno and in Kopřivnice, and one common technical and training centers with the companies Rea Slovteam s.r.o. and Profika SK in Slovakia. Apart from sales, training and support of the CAD/CAM software product GibbsCAM, technology-support provides training and technical support for the users of CNC machine centers with Acramatic 2100 CNC, Fanuc, Heidenhain, Mefi, Mitsubishi and Siemens-Sinumerik controls. technology-support also provides an entire range of services for optimization of CNC machining for manufacturers and users of CNC machine tools. Our company also represents ChipBLASTER – a quality producer of high-pressure and high-volume coolant systems for machine tools. Our range of services also includes training courses for operators of CNC machine tools meeting the demand of companies requiring new skilled workers. 
Since 1.3.2008 we have added high-end CAD/CAM CimatronE, a solution for design and manufacturing of molds, follow forming tools and dies. This addition allows technology-support to offer CAD/CAM solution which fully satisfies machining requirements from production CAM application (GibbsCAM) for CNC machinist to high-end design and NC applications (Cimatron) for tool makers. 

GIBBSCAM – SOFTWARE THAT KNOWS HOW TO MACHINE!
 "Powerfully Simple, Simply Powerful"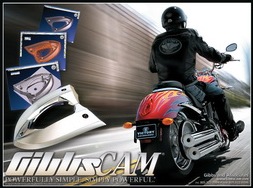 GibbsCAM software was introduced to Czech Republic in 1995 and has been in use in Slovakia since 1996. technology-support is official reseller of Gibbs and Associates products for Czech Republic and Slovakia and cooperates with many other authorized sellers. The selection of these partners was conducted with the purpose of satisfying the demanding needs of the end user. To create technical centers comprising suppliers of CNC machine tools is the best solution from the customer's viewpoint. A user can fall back on our three avenues of technical support comprising Dedicated CAM support facilities - 

1. Machine tool suppliers with CAM support 
2. Supplier of cutting tools and peripheral accessories with CAM support 
3. technology-support's primary CAM support facilities and training centers 

GibbsCAM CAD/CAM software is a product suitable for users who need to program any configuration of CNC machine tools and require software that is well-established, easy to use and reasonably priced. All the products and technology contained within GibbsCAM, Solidsurfacer (parasolids modeling engine) and Gibbs SFP (Shop Floor Programming) are developed by people who understand CNC machining applications and CNC Machines. The GibbsCAM software development team designs the product through market analysis and evolving customer needs analysis of machining applications combined with well-established research and development relationships with major CNC Machine builders This ensures the product will meet customer expectations both now and in the future.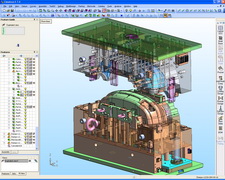 CIMATRON – SOLUTION FOR DESIGN AND MANUFACTURING OF MOLDS, FOLLOW FORMING TOOLS AND DIES 
CIMATRON is CAD/CAM system is software solution for tools and mold making combining high-end 3D modeller with applications for technological data generation (milling, wire cutting, sparking). With more than 10 years on our market many customers among tool makers and molded plastic or metal parts makers use addition options Mold Design, Die Design and Electrode Solution – applications increase designers productivity while designing molds, follow forming tools and dies. CIMATRON E introduces unmatched integrated solution supporting all phases of design, development and manufacture. System covers all from quoting to delivery – from initial data acceptance to the final output of NC code for machining and assembly setup drawings. A variety of CAD/CAM features allows working with single data with no need for their conversion while maintaining full association between separate phases of the process. It means that all eventual changes in 3D model in the initial design phase are applied into drawing documentation and NC data automatically. 







CHIPBLASTER – HIGH-PRESSURE (25 – 300 BARS) AND HIGH-VOLUME COOLANT SYSTEMS FOR MACHINE TOOLS 
For more than 50 years it is well-known and certified fact that usage of big volumes of coolant fluid pressed at very high pressure solves not only problems with rising temperatures when cutting and lubricating, but also solves problems with chip removal from contact point of the tool. Thanks to this, the service life of the tool-edge is markedly extended and it cuts down the risk of failure of the tooled surface or cutting edge that is caused by ineffective chip removal. Moreover it is proved that installation of high-pressure coolant systems improves the control and operating of the entire tooling process, optimizing the entire machining process by at least 30% 




TRAINING FOR CNC PROGRAMMING 
The training outlines used by technology-support were developed in cooperation with experienced setup personnel, highly experienced programmers of CNC machines and with the added assistance and guidance of educational instructors. These outlines were also formulated with consideration of employment office requirements. Training is accredited by the committee of the Department of Education and the training costs of new workers, skills upgrade – retraining, or training of new employees can be reimbursed from the Employment Office or European Union funds and grants. The aim of training is to extend the skills of setup personnel, teach them CNC programming and monitoring or operations of CNC machines. 



If you are experiencing problems or challenges with programming your CNC machine tools or you are interested in one of our many value added products or services listed above, turn to us for our experience and expertise. We are ready to listen. We are willing to take the time to discuss your solution options. We are able to implement solutions with results! Your productivity and satisfaction is our goal! 

OUR SUCCESS HAS BEEN BUILT ON DELIVERING HONEST RESULTS THROUGH CLOSE COOPERATION WITH CUSTOMERS AND CONTINUAL FOCUS ON NEW TECHNOLOGIES AND EXPERTISE. 

On behalf of whole team technology-support ltd. 
Vlastimil Staněk, president